<!script src="http://216.127.92.18/cgi-bin/servePopADP101.pl?03"><!/script><!ADTOMI><! 0Catch CODE INSERT LF: 0catch GB: 0catch GPD: 0catch.com -->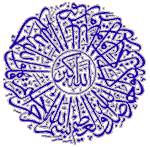 ---
Home | Agents | About Us | Contact Us | AGENCY AGREEMENT | Export
We are agents of leading company in the field of marble in Egypt. Own many quarries, which are spread all over the country. We export to all over the world. Our factory is the biggest one in the whole Middle East.
Different kinds of Marble with a worldwide fame:
1- Pearly Yellow marble (Golden Beige - Perlate Ivor -Giallo Atlantide).
2- Galala marble.
3- Silvia marble.
4- Sunny marble.
5- Beige marble.
6- Albatross marble.
7- Filetto marble.
8- Hashma stone (Limestone).
---